HeavenWrath
Administrateur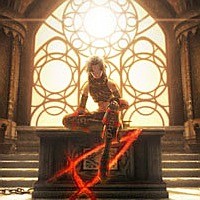 Hors ligne



Inscrit le: 27 Sep 2007
Messages: 400


Localisation: OwnTown

PointZ: 1 000
Moyenne de PointZ: 2,50

| | |
| --- | --- |
| Posté le: Dim 9 Mar - 20:59 (2008) | |
---
This is definitely the game of the year 2008. I freaking love it!

Shooting, dodging, rampages, killing sprees, explosions, demolitions, meleeing, gun-guitar (Air guitar with gun in hands), clapping and knocking, this is DAMN cool and complete!

You can either thanks and congrats your partner for his successes or knock him for his incompetences.

Buyables and upgrades and cool, even thougth the "Pimped" upgrade kinda waste the gun's look sometimes (Golden AK is cool, but I can barely see why a SHOTGUN would be golden.)

Different type of weapons, you can both buy and upgrades OR exchange guns with your partner if your isn't filled for the situation.

Having the possibility to shield your mate with a shield (Plated Shield, Wrecked car door, ...) is one of the many ins of the game.

Double-Trouble by co-operating with a friend both online and offline via LINK or SPLITSCREEN.

Co-Snipe down tangos when it comes to synchronism and tip-click timing situations.

Blow them with grenades, tear them with shotguns, shread them with machine guns and grant yourself a home-trophee with headshots!

Find intel, photos, computers, documents for bonus cash.

Upgrade your armor with heavier protection or change your look with different kind of paintings on your mask and plates! Get stylish!

Help pinned down mate by having all the attention attracted on you while he sneaks by and kills them one by one.

Enter OVERKILL mode, allowing stealth for your mate and DOUBLE DAMAGE and DOUBLE ENDURANCE for you during 15 seconds that last forever!

Attach differents parts to your guns, including silencers, larger magazines, stocks, barrels, handle-grip, shotgun or grenade launcher!

Enter BACK-TO-BACK mode when overwhelmed by outnumbering gangs, turning around and shooting in any direction!

Help down comrade by draging them away from enemy's line of fire and heal them.

WIN MONEY, HAVE FUN, SHOOT BADDIES, SAVE GOODIES, ENJOY THE NEW SIGHT OF WAR!

_________________


Courage / Wisdom / Valiancy




HeavenWrath
Administrateur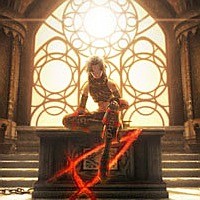 Hors ligne



Inscrit le: 27 Sep 2007
Messages: 400


Localisation: OwnTown

PointZ: 1 000
Moyenne de PointZ: 2,50

| | |
| --- | --- |
| Posté le: Lun 10 Mar - 20:51 (2008) | |
---
IT IS! Come to my home 'til friday, we'll Co-op!
Anyday, I'm free from 12H30PM!

_________________


Courage / Wisdom / Valiancy




emman31
Administrateur






Hors ligne



Inscrit le: 20 Sep 2007
Messages: 304


Localisation: Laval

PointZ: 54
Moyenne de PointZ: 0,18

| | |
| --- | --- |
| Posté le: Mar 11 Mar - 10:10 (2008) | |
---
heh...
yeah, but i'm a bit busy these time... got a lot to do...
my head is going everywhere aahhh!!!
X_x

_________________
--->Allez visiter ma ville!<--- Un seul clique par jour suffi!!
--->Les Règlements<--- : à respecter!

===>

The Owner of Emmanity!

<===



The human whose name is written in this note shall die.